ERoofPro is an app that will help you get an accurate roof estimate and connect you with reputable contractors at the touch of a button. We designed this application to make starting your roofing project as easy as possible. Before using our app and starting your project, however, there are a few things you need to be aware of. Here are the factors you need to consider before hiring your roofing contractor:
Experience – It's important to work with contractors with many years of experience because this can indicate the quality of their work and their reliability. An experienced contractor knows how to anticipate and prevent roadblocks to the roofing project as well as fix any problems they might encounter. They are more reliable because their years in the industry show that many homeowners are willing to trust them with their projects.
Location – Working with a local contractor is a smart decision. A local contractor knows exactly which products and what approaches to use during your project because they live and work in the same area you do. For example, they know which roofing products will excel under your local weather conditions. That's why our roof estimate app provides a list of local contractors that are located in a 50 mile radius from your address.

Qualifications – Your contractor needs to be fully certified, licensed, and insured. The licenses show that they are qualified to work in your area. The certifications show that they follow manufacturer guidelines when installing their roofs. Their insurance will protect you from liability in the rare event that something happens during your project. Before choosing a contractor, make sure to double-check all of their qualifications.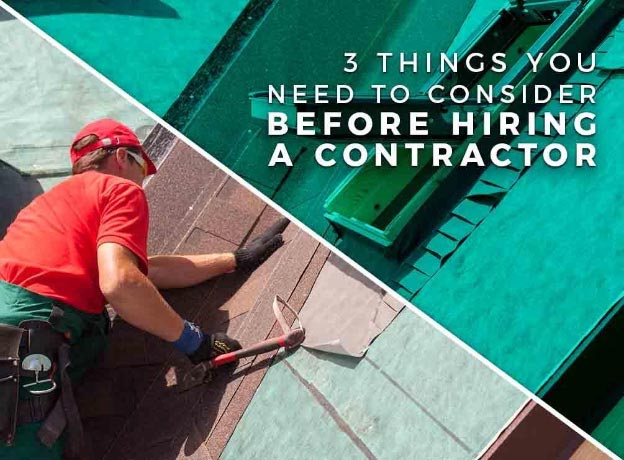 You need to keep these factors in mind before choosing your roofing contractor if you want the best results from your roofing project. Fortunately, the contractors we work with are experienced and are dedicated to providing quality service. Give our app a try if you want an accurate roof measurement and a hassle-free way of finding contractors. You can download ERoofPro at the App Store and the Google Play Store. Contact us to learn more about the factors you need to consider when choosing a contractor.