While it's tempting to do your roof projects on your own, it's smarter and more economical to hire a professional contractor. There are, however, a few questions you should always ask your prospective roofers before you accept their roof proposal. ERoofPro lists four essential questions.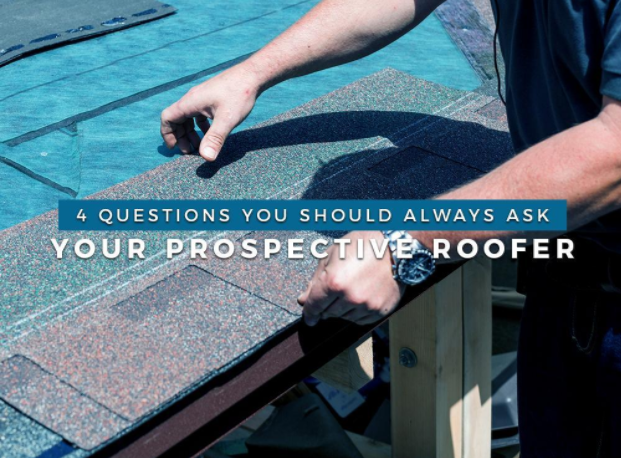 1. How Long Have You Been In Business?
It's always more advantageous to hire a long-time local roofer, as any contractor that has been in the business for more than five or 10 years will have an established reputation of excellence. Additionally, hiring a veteran roofer means they are better suited to handle different and complex roofing issues.
2. Is Your Bid a Fixed or Estimated Price?
This is an important question to ask because some contractors tend to consider their bids as estimates. This means that your project bill may end up winding higher as it closes. We recommend requesting a fixed price bid. If the roofers themselves aren't sure how much your roof project is going to wind up causing, take advantage of our roof estimator app. It provides accurate roof measurements, allowing you to see a more accurate price on your project.
3. Can You Itemize Your Bid?
Some roofers prefer to give you a bottom-line price for your project, and while there's nothing wrong with it, it lacks transparency on their end and puts you somewhat in the dark about what exactly they are charging you for. Instead, ask them to itemize their bid so you have the peace of mind knowing what exactly you're paying for.
4. Who are Your Primary Suppliers?
Finally, it's always a good idea to know your prospective roofer's main suppliers. An experienced local roofer will have the highest-rated and preferred suppliers in the business, and your potential roofer will actually be glad to talk about their suppliers, too.
Employ our free roof measuring tool to help you get a more accurate roof measurements and estimates for your project. Give us a call at (844) 881-9444 for more information on our services.